Your Comprehensive Optometrists Near Beaconsfield
At The Eye Collective we understand that no two people are the same, and that means your eye care needs are just as unique. That's why we pride ourselves on offering an extensive range of behavioural optometrist and eye care services to residents in Dandenong, Beaconsfield and the nearby surrounding areas.
At The Eye Collective , you're in capable hands with our highly qualified team of optometrists and support staff. We provide a welcoming and relaxing environment, whether it's checking on your vision, performing a behavioural optometry diagnosis or picking the perfect new frames.
Behavioural optometrist services for the family
Has your child had an eye test that you feel didn't quite solve their issues?
We're passionate about behavioural optometry and your children's vision as it can dramatically benefit their life. Even if your child has recently acquired glasses, that doesn't necessarily mean their vision problems have been solved. Our team of optometrists have all undergone extensive training to help investigate a child's visual skills and visual learning abilities, leading to several available treatment options.
Our behavioural optometrists have treated countless children and families in the Beaconsfield area, so you can enjoy peace of mind knowing that your child's vision is in experienced hands. To discuss our children's vision services, contact our clinic today.
The Eye Collective: not just for eyeglasses
As well as focusing on providing quality care as a behavioural optometrist, our knowledgeable team are also proficient at carrying out an extensive selection of services to help you get the most out of your vision. From complete eye tests and examination options, contact lens fittings, dry eye treatments and even orthokeratology (sleep in contact lenses), our independent practice is sure to have the service you're looking for, paired with knowledgeable advice and the best product range.
Not only do we provide a high level of optometric care, but we also give back locally and internationally. Members of our team often volunteer their services abroad in Sumba, Indonesia, where they provide eye care to remote communities. We also conduct vision screenings and educational talks to local schools in the Beaconsfield and Dandenong area.
Book your appointment today
There's no need to put off your next optometry visit, because when you choose The Eye Collective, you're choosing an independent team who care about your unique needs. Find out why we're the optometrists of choice in Beaconsfield, Berwick, Glen Waverley and Narre Warren.
Book an appointment today using our online booking form, or simply call us
on (03) 9792 3077 to discuss any questions you may have about our range of services.


What is Behavioural Optometry?
Have you or your child ever had an eye test that you felt didn't quite solve the problem?
This may be because some of the key elements required for good vision may have been overlooked.
Behavioural Optometry looks deeper at the visual system, assessing how easily your eyes and brain work together at distance and near when doing everyday tasks like driving, reading and using your phone. How well they are able to maintain focus and alignment, and how you process the information that you see.
Head over to our behavioural optometry page for info on all the different types of eye conditions that can benefit from a behavioural optometric eye assessment.


Myopia Control Clinic
At our Myopia Control Clinic we use the latest research and technology to help reduce the progression of Myopia/Short Sightedness.
This can slow the change in your prescription and allow you to take back control of your vision.


Did you know that you can do Eye exercises to improve how your eyes work?
At The Eye Collective, we offer Vision Training for several eye conditions which can make a big difference to your everyday day life.
The really exciting thing is that we can even do it using VR technology!
Vivid vision VR technology is a great way to enhance your visual skills
Conditions Vision Therapy Can help include:
Convergence and eye focussing problems - A common cause of tired eyes and headaches
Visual Processing skills, such as, reading, remembering sight words, spelling and handwriting
Turned and Lazy eyes (Strabismus and Amblyopia) - Helping you see in 3D!
Otheroptions include, Brain Injury. Motion Sickness and Sport Vision Training
We know that your eyes and vision are essential to your daily living. However, YOUR vision needs are different to that of your kids, parents or friends.
That is why we have designed the Enhanced Eye Assessment, to ensure you get the vision care that is required to suit your lifestyle. This includes the use of the newest technology, to allow us to check on the current status of your vision and eye health.
However, this technology also enables us to accurately monitor for any changes in the future. This allows us to minimise, detect, and treat any health conditions which may occur, before they cause you problems.
Experience an Enhanced Eye Assessment today.

At The Eye Collective, almost 50% of our patients are children. Meaning we are very comfortable with eye tests on kids of any age.
And with over 70 years combined experience, and extra training in Behavioural Optometry, our optometrists have lots of tricks to help engage your child during their eye exam. Most of the time your child doesn't even realise the eye test has actually started, as our team know exactly how to make the testing age appropriate and fun! This helps to ensure that we can help your child get the best out of their vision.
Visit The Eye Collective Kids.
Since 2019, The Eye Collective has been pleased to be able to offer CASA aviation Eye Examinations.
Both Sashini and Adrian have undertaken the credentialed optometrist training so that they are able to provide aviation eye exams to all classes of pilots.
Due to the specialty nature of this service, please phone our clinic or email us, so we can arrange an appointment time for you.  
Are burning, gritty, stingy and watery eyes impacting your day?
These are classic signs of dry eyes, and affect large portions of the population. The sad thing is that most people simply put up with the problem, as it continues to get worse with time.
However it doesn't have to be this way, as we now have several excellent treatments options which can treat the underlying causes of Dry Eye.
Want to enjoy the freedom to enjoy life without glasses? 
The Contact Lens Clinic at the Eye Collective may have the solution for you. We offer contact lenses for all eye conditions, including Myopia (short sighted) and Hyperopia (longsightedness), Astigmatism and even Multifocal contact lenses to help you read!
Our optometrists are also able to provide contact lenses for Keratoconus, including, RGP Lenses, Hybrid Lenses and Miniscleral Lenses. 
We are also able to provide OrthoK Lenses, to allow you to improve your vision while you sleep. This means you don't even require contact lenses throughout the day to see clearly. For more info visit our OrthoK Clinic page.
These lenses also have the amazing ability to slow the progression of myopia/shortsightedness. Find more info visit our Myopia Control Clinic page.


OrthoK is a specialised contact lenses, you can wear while sleeping!
This means you can enjoy clear vision all day, then simply pop the lenses in, right before you go to sleep. In the morning, simply remove them, and enjoy your day glasses and contact lens free!
And if that wasn't impressive enough, they actually slow the progression of Shortsightedness/Myopia too!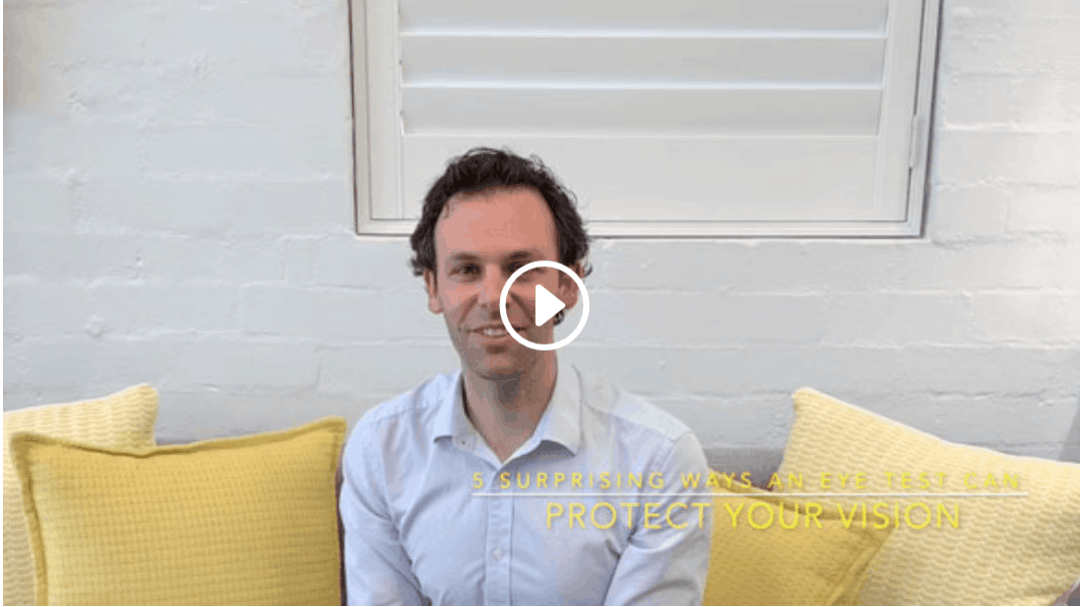 Five reasons
an Enhanced Eye Test could save your life